N1E NMEA/Ethernet (LWE) interface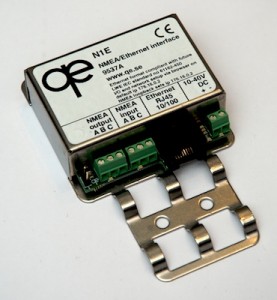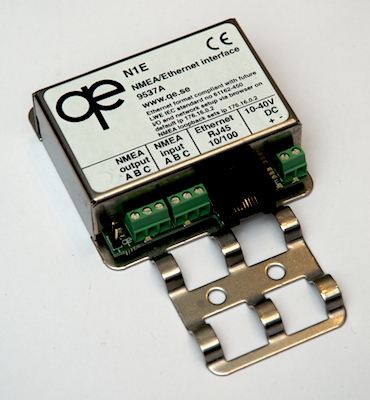 As one of our first products built to be compliant with the future IEC standard 61162-450 the N1E is an efficient bridge between standard NMEA 0183/IEC 61162-1/-2 networks and Ethernet bridge equipment.
Standard NMEA messages are formatted and transmnitted on the Ethernet using the Tag block format as specified by the standard. Setup of serial port, network pramaters and other data is done via the network interface using an internet browser (such as Internet Explorer, FireFox or Safari). This means that all information necessary for the installation is already present in the unit and can be retrieved via a connected PC.
The NMEA ports are fully compliant not only to the IEC 61162-1/NMEA 0183 4800 b/s standard, but also fully compliant to the IEC 61162-2/NMEA 0183HS 38400 b/s standard, utlising fully isolated input and output ports.
The N1E is available from stock, fully tested according to IEC 60945 environmental standard, although the Provisionla status of the ongoing IEC TC80 WG6 development work on the future IEC 61162-450 still makes the N1E an early bird.
The N1E manual is here.
The unit is fully configurable via a browser interface using the Ethernet port, A simulated version of the set-up dialogue is located here, although it is static. But it would drive an impression if the possibilities.